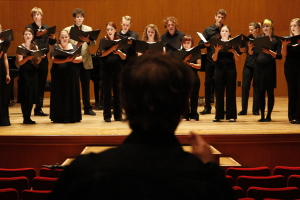 Bram is available to give lessons and to coach soloists and ensembles. Since 2009, he has taught conducting, as well as composition, music theory, and elementary piano, to private students and in class and ensemble situations; in 2016 he helped coach performers in the Finger Lakes Opera production of La Traviata. Bram has worked often with developing musicians, particularly with collegiate students and children. His vocal and choral coaching work is particularly focused on large-scale expression, encouraging performers to further examine the intersection of text, phrasing, and structure, and he specializes in choral music and Baroque recitative.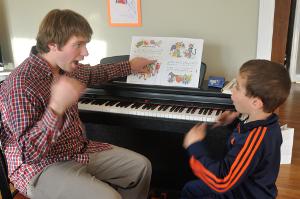 To inquire about booking Bram for a coaching or lesson, please get in touch with him here.
Bram is also available for compositions by commission. Read more on the Compositions page.